Best Price Guarantee
You can get the best price for our offers only from us directly.
By telephone: 03583 5730-0
Hotel Dresdner Hof
The business and comfort hotel in Zittau
meets the demands of business guests in particular and of private travellers in an individual way.
Through the symbiosis of different houses and room categories, we offer you a variety of offers for every demand. But no matter which variant you choose, you can always expect a high level of quality and reliability.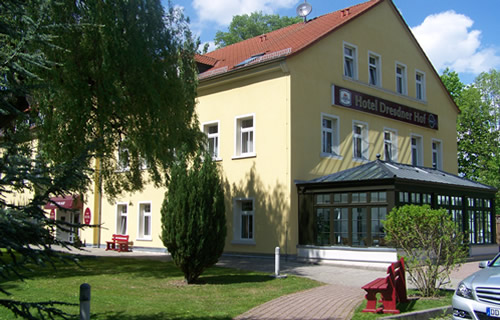 Hotel Dresdner Hof
Our house is located in the middle of an old tree stand and thus combines a central and yet quiet location near the centre of Zittau.
The hotel rooms are modernly renovated and individually furnished.
Fast Wi-Fi and, as a special highlight, SKY SPORT programmes in all rooms are part of our normal standard.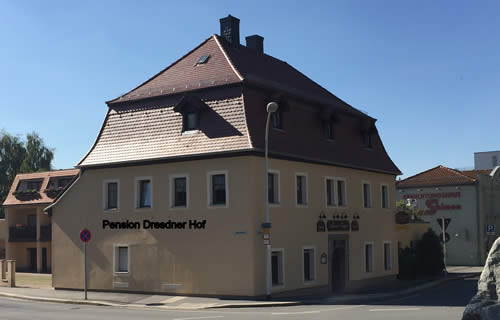 Guesthouse
You will find our guesthouse in the immediate vicinity of the hotel building, across the street.
The rooms are functionally equipped and offer hotel comfort at pension prices.
All rooms have a shower, WC, flat screen TV and balcony. Wifi and breakfast in the hotel round off your stay.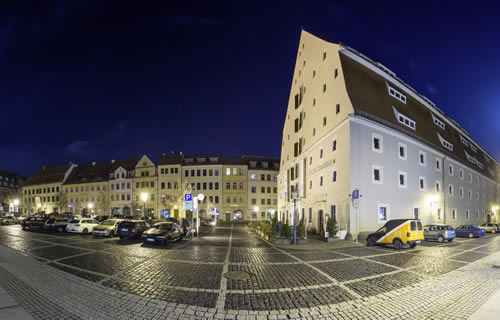 City guesthouse
Recently opened and specially designed for individualists and long-term guests.
You would like to be independent of breakfast times etc. and still enjoy hotel comfort? That's what you'll find in our city guesthouse. Lovingly and functionally equipped flats await you in the middle of the city centre of Zittau.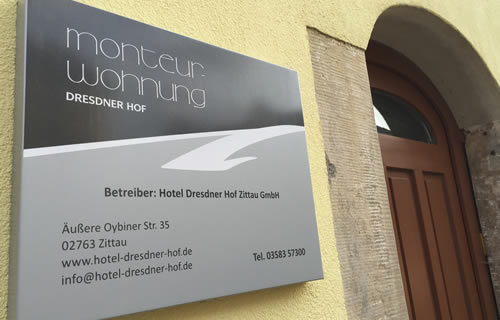 Contractor's room
Low budget – that's what we call a contractor's room.
Not far from the hotel you will find our contractor's flat.
Equipped with everything you need after a long day at work and furnished simply but functionally.
Flat-screen TV, Wi-Fi and a small garden round off the offer.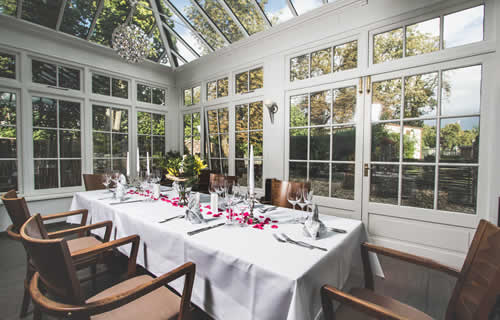 Restaurant Scholek
Scholek – another word for fresh, delicious, tasty.
In the newly designed restaurant scholek you can enjoy fresh delicacies. The young and creative team prepares fresh and delicious dishes from fresh ingredients.
Enjoy the special ambience, especially in the Victorian conservatory or on our garden terrace surrounded by beautiful ancient trees.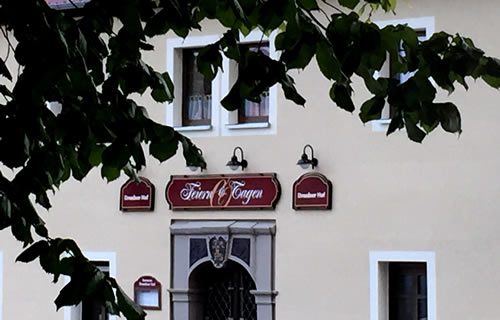 Event House
We round off our offer under the motto "Parties and Meetings".
The function room in our Event House for 25 to 70 people is the ideal hall for your seminars, conferences, meetings and workshops, but also for your family and company celebrations.
We offer you the professional equipment you need for a successful event and are at your disposal with our know-how.
Best Price Guarantee
You can get the best price for our offers only from us directly.
By telephone: 03583 5730-0
Company of the Year 2014
At the Mayor's New Year's Reception, our hotel was chosen as
"Company of the Year 2014".